Welcome to Screentech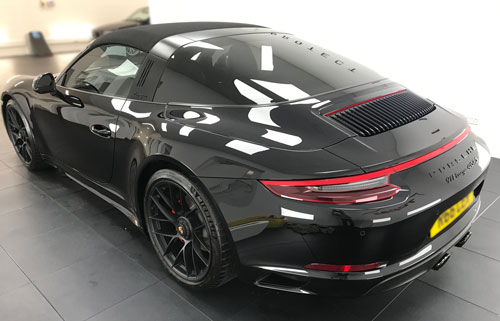 Screentech has been serving the car trade in Bristol for over thirty two years, riding economic down turns through a philosophy of offering a no compromise quality service at a realistic price. Whilst it is ideal to apply film in a purpose built tinting workshop, Screentech now has a mobile unit able to apply film for trade customers providing they have suitable workshop space. Screentech will never be beaten on quality and this has been recognised by customers who keep coming back. The occasional client has been tempted by the lure of unrealistically cheap tinting and has then had to have it redone properly..

Screentech's foundation business was repairing chips in windscreens, but soon began tinting vehicles to an equally high standard as our reputation dictated. Main dealers selling new cars need the window tinting to be 100% and cannot afford to put this work in the hands of any company offering less than perfection, which is why a great number of main dealers in Bristol and the surrounding area choose Screentech to tint their cars, being able to rely, not only on a first class job, but also no-excuses reliability. Screentech have been glass specialists serving the public and the motor trade for twenty seven years and is now a household name in the business.

Screentech use only the finest materials and products in all areas of their work and so can offer a guarantee of quality in both materials and workmanship.
FREE Courtesy Car
Screentech is one of the few vehicle window filming companies that offers it's clients the FREE use of a courtesy car. We also have a free car park right outside our doors.
Why have your car Tinted?
Window tinting has become a popular choice for many motorists as not only will it enhance the appearance of your vehicle, it is designed to protect you and your car interior from the damaging effects of the sun. Sunglasses protect your eyes, Sun block protects the skin and window film will protect you and your car interior from Ultra Violet rays from bright sun light.
Heat Reduction
Window film can keep the vehicle interior cool and comfortable, by reflecting the solar energy of the sun, helping to reduce the heat gain by up to 60%. It will also reduce the cooling work required by the air conditioning system, thereby saving fuel.
Reduced Glare
Glass tinting helps to reduce glare by up to 95% improving drivers comfort and safety; you will appreciate the benefit especially driving in bright sunlight or at night with a significant reduction in the dazzling effect of the bright lights from other cars.
Sun strips on the front windscreen should also be considered, in the winter to spring months, when the sun is often low in the sky.
Safety and Security
Window film is bonded to the glass and will help to hold the glass together in the event of an impact. The broken, but suspended glass can be easily pushed outwards if you need to escape. Whilst there is special safety film available, even the regular quality film that we use for tinting adds a signicicant level of safety and security over a non-filmed window.
Privacy
Darker films will obviously provide significant privacy, with larger windows exposing valuables inside the car, it is nice to know things arn't on show to everyone around.